Hurrah! I'm actually doing these fairly promptly (Jan 7th) which I'm really pleased about. December here we go:
SNOW! It was very pretty. It was fairly cold. And it didn't cause us too many problems, thankfully – so a bit of a win!
The leeks were pretty happy – and we started enjoying them in our meals.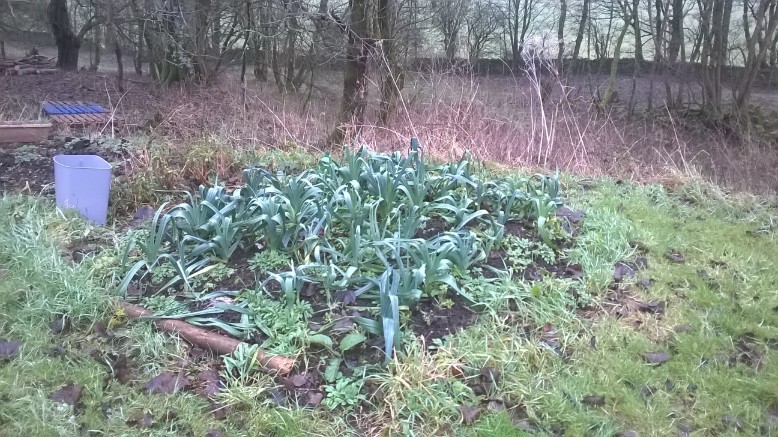 I spotted these leaves while I was having a wander in the sunshine one day – incredible patterns on them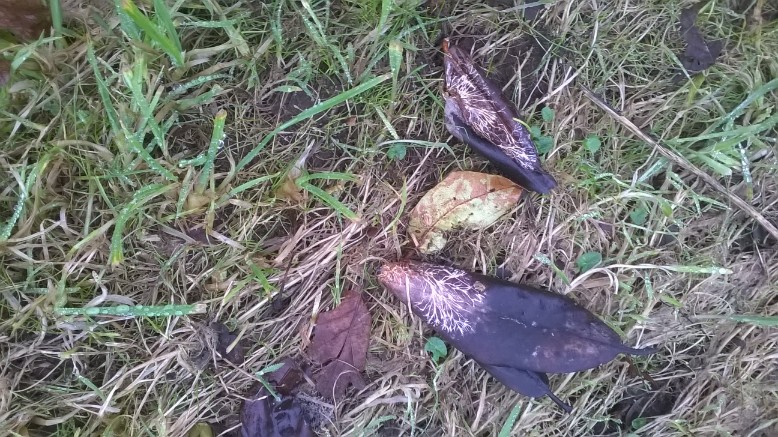 I really enjoyed celebrating the solstice (see my other post) and although it hasn't come out particularly well, this was my solstice fire – with one of the old window frames from the old scullery / bathroom roof going up…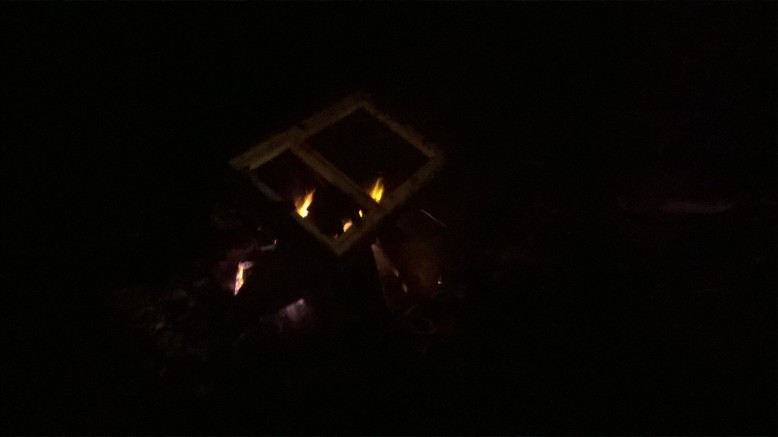 We had a small and perfectly formed Christmas tree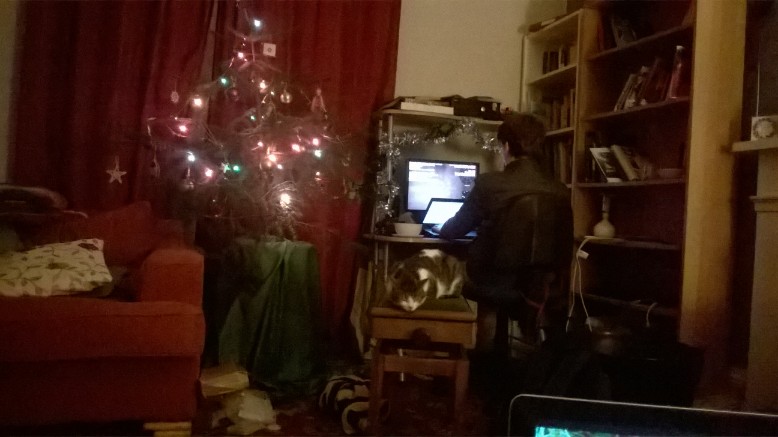 And Jason was loving the new piano stool & the warmth (the piano delivery isn't captured in photos because it went so smoothly and was so quick!)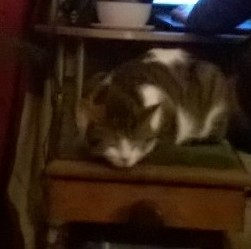 Farewell, 2017!