I'm acutely aware it's almost the end of November and October's installment was still languishing incomplete. So, today is the day I deal with that. Off we go…
So, lots of things happened in October but one thing that was common throughout the month was the fact that we'd definitely hit autumn, the leaves were turning and I was enchanted by the many different trees we enjoy in our garden and how they all look a bit different in different lights…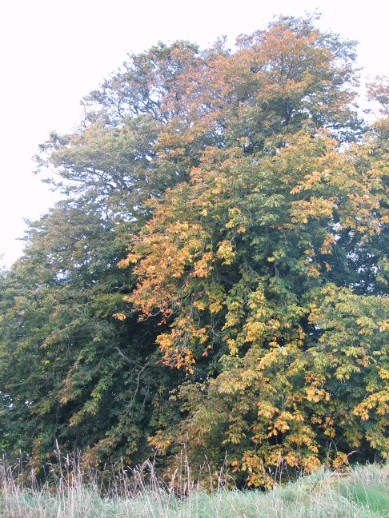 We also had more work on the dormer – it wasn't quite finished in October, but the sides were put on (and, more importantly, the soakers were done and then we had the roof fibre-glassed.
One of the big excitements of the month (which coincided with various other tradies being on site – it was a busy day!) was the felling of the big dead elm at one of the northerly edges of our land (the north east bit of our "horseshoe"). An old acquaintance of Chris' came to do the job (and an excellent job it was too) – lots of excitement as branches fell to earth and split into a bajillion fragments. That's what comes of felling a very old and very rotten tree – but we have a sizeable chunk of wood that now needs processing (double edged sword, that one!) and one piece of trunk which may be plank-worthy…
The patch of land above the stone sheds has been an ongoing project for me. Not an urgent project – but one that I've taken a shine to. I particularly enjoy it as a spot to sit and survey from and so I decided that I'd move some of the everywhere-but-not-exactly-where-we-want-them rhodies up there, along with some *more* fuschia plants that came to light in the "garden dumping ground" area. And with all the brambles out of the way, getting on with planting seemed like a good idea.
Another job that got done was a friendly local joiner coming to replace our front door frame. I don't have any close ups of "before" but rest assured, "after" is a huge improvement…
And then there are just some shots of around the garden and some rather lovely sunsets…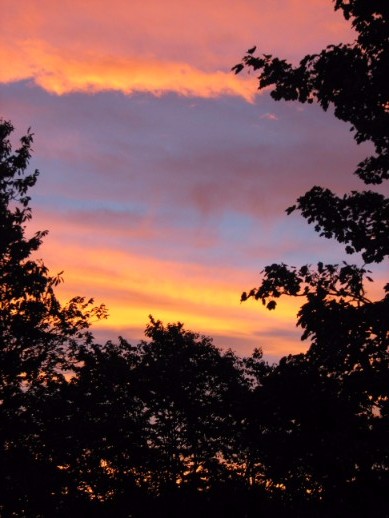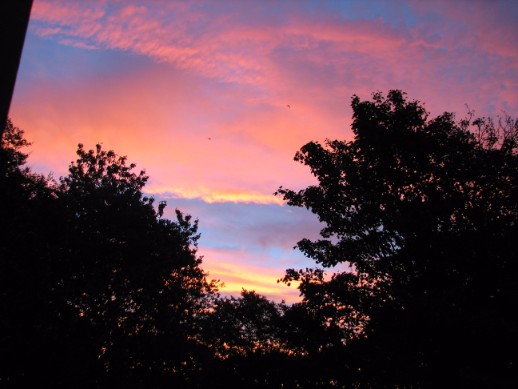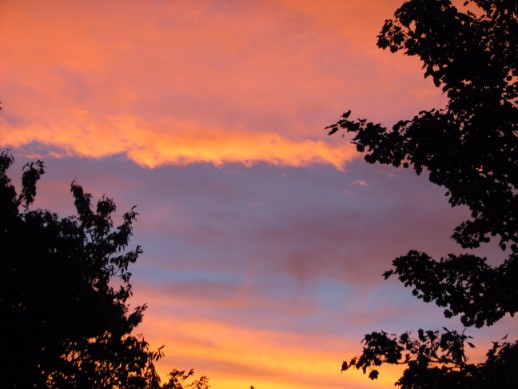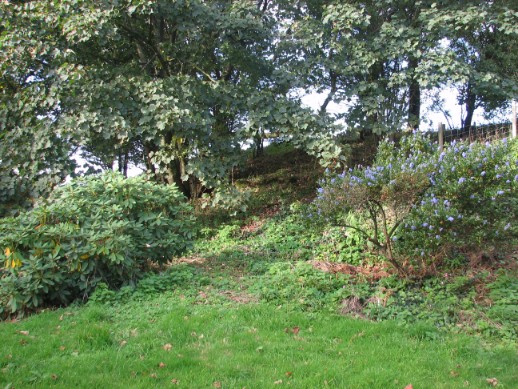 Did I mention I spent a chunk of time scraping the moss and grass off the drive…
And now you've made it to the end, a couple of evening sunshine shots, looking south towards the sea