Work on the new roof on the scullery & bathroom was finished this month – and the job of getting the insulation in and filling in drafty holes before the worst of the cold kicked in got underway. Chris' skill was instrumental in making this happen – my skills as a second pair of hands improved.
It was also a month of clearing out – the sewing machine I got in December 2015 (which I had never quite loved as much as the Singer I picked up from the same charity furniture shop when we were buying sofas the following March) hadn't had any interest from people I knew…so it went back to the shop it came from. There was also a clothes swap at the end of the month – arriving I was overwhelmed by how many people – and clothes to swap! – there were but I came away with some great items which are getting a lot of use. Truth be told I was struggling a bit to find items to take with me as I'm pretty good at sending things on to the charity shop but it was an opportunity to pass even more things on.
I finally got around to planting out a trough full of bulbs we'd extracted from various locations during the summer. I'm hoping to have daffs and snowdrops adorning each of our shelter belt "squares" eventually, but started on the block of three which are up from our neighbours.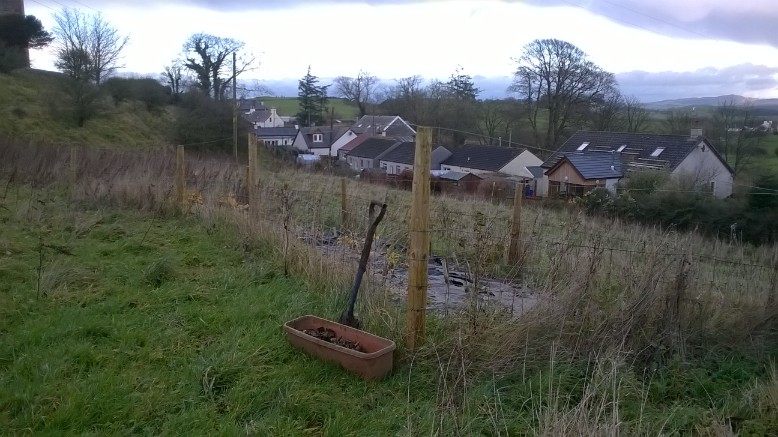 I was lucky enough to be outside on the day in November that the skies were darker than usual. I can't for the life of me (and Google isn't helping) remember what caused it (partial eclipse, perhaps?) but I remember being really aware it felt like dusk in the middle of the day and there was generally quite an eerie feeling. The photo doesn't do it justice, but is all that I've got (oh, and did I mention how ace our wood processing area is? It's got a really nice vibe to it, too)
Edit: my brilliant father reminded me this effect was courtesy of dust from the Sahara. The joy of sharing and getting support!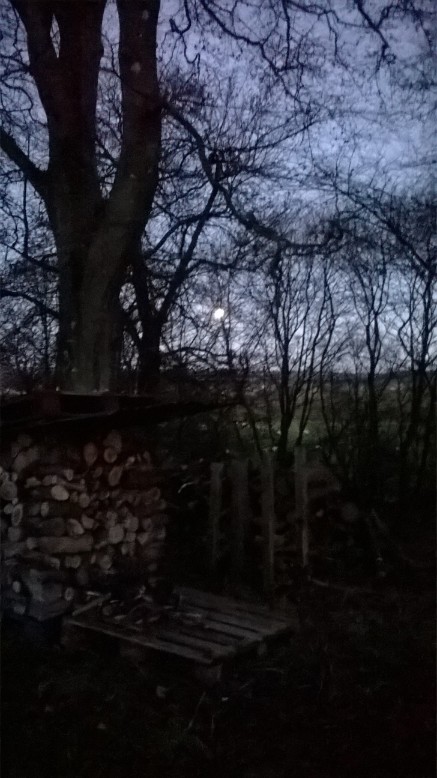 Turns out we have some really amazing bracket fungus happening – this lovely lot are "down the hill" in our most wooded part. The almost iridescent colours on it are quite amazing.
And to finish – a couple of "aspects of the land"