The building work continued. The light continued to fade. It got colder. Welcome to October.
This is the last of the soft wood we'd gradually been processing over the summer. It filled another stack and a half (for us, each wood shed is three pallets as a base, and about 120-150cm high) and our wood processing area continues to evolve and have even more processed wood in. Whoop!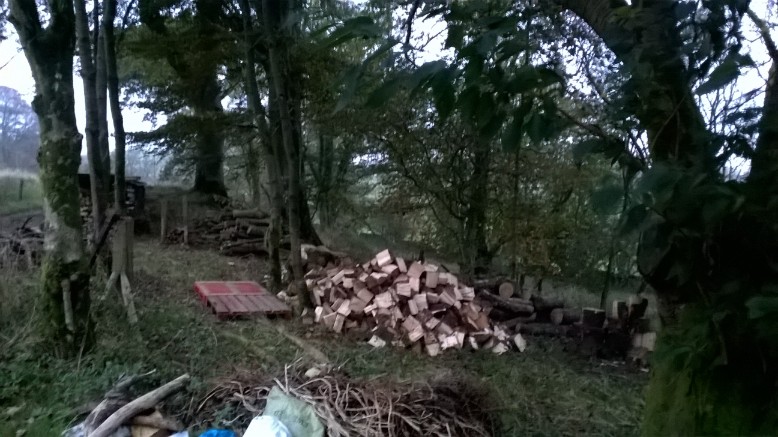 This year's tomatoes didn't do a particularly good job of ripening on the plants – so this month I took the plants down in the greenhouse and brought the rest of the tomatoes inside. There were a LOT of green ones but, rather surprisingly to me, they ripened really well on newspaper in the workshop (sunny but cool) and I used the last of them around Christmas.
The chilli plant (and the squash that never really got going) had a slightly longer stay of execution, but they came out of the greenhouse not much later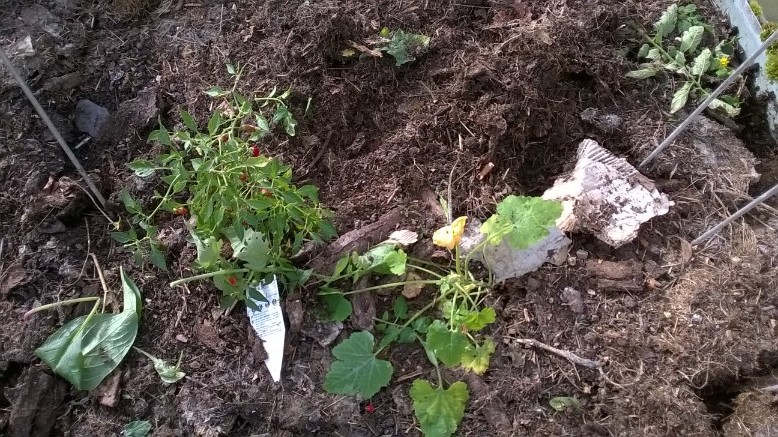 During my time down in Morecambe I said farewell to my much loved (but more expensive-to-repair-than-buy-a-new-one) bicycle. Many fond memories with this bike, it had been with me since my days of living in London (2008? 2009?) and was part exchanged with a road bike in much better condition. My sentimentality for my old bike is demonstrated by the fact that I still don't have any photos of the new one (although it does a much better job on the roads up here in Galloway!)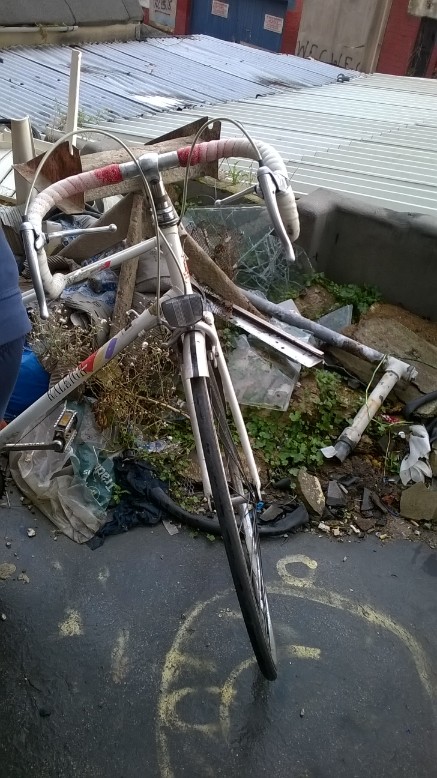 With the cold making a distinct come back, Chris decided to reinstate slate caps on the two chimneys we're not currently using (the guest room and the workshop). Both will need considerable work, and probably lining, before they can be used. It'd be lovely if it happens in 2018 but we're not holding our breath.
And finally, a couple of shots from around and about