…and the sun just kept on shining! We started to get a bit of rain to keep us going, but generally the incredible summer of 2018 continued.
However…I rather failed on the taking photos front!
We had a Swedish WWOOFer with us at the beginning of the month, Carin, who got lots done while she was here: weeding the young tree "squares", extracting daffodil bulbs from the old fenceline (which now goes through three separate beds in the veg garden), turning compost and much more. No photographic evidence, but much appreciation!
These next shots are all from the Old Vegetable Garden, at the bottom south-west corner of our land. It's a wonderful space and very easy to get totally entranced in the trees down there. More of the tall, leggy ash will be coming down this winter but there'll still be plenty of tree-ness left….
For reasons I now forget, August was also the month we started on a non-urgent-but-felt-like-the-right-thing-at-the-time job of clearing the accumulated soil between the house and the wooden shed. The shed itself is on a large concrete plinth and long-term might be a good place for a caravan or some other structure – clearing this (roughly) triangular area will increase the space available, and access to the concrete plinth, considerably. That said, it's going to be a "slow and steady" job and the biggest challenge at the moment is deciding where to move the soil to – some of it's reasonable top soil, but there's also a fair chunk of subsoil. We shall see…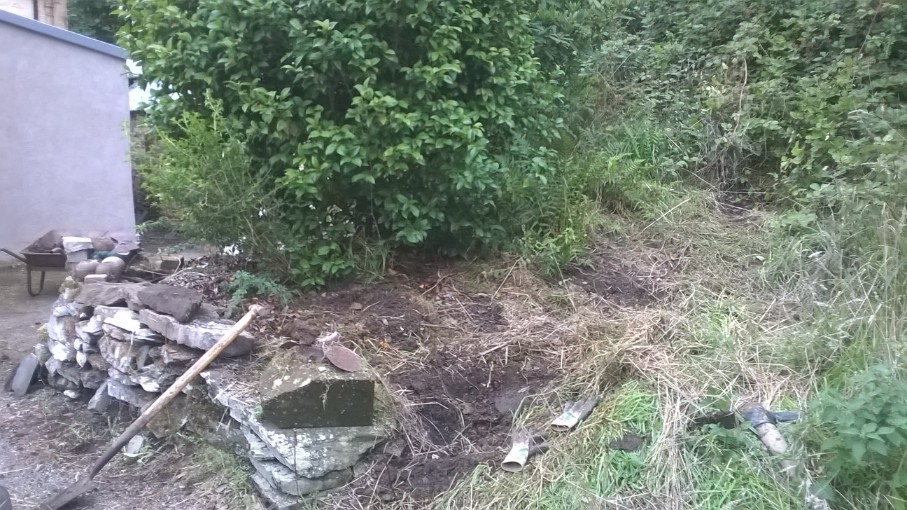 August also saw the continuation of the merry clear out of bits and pieces we just don't need. Turns out Chris' old van is a very useful "out of the way but not completely gone yet" storage unit… These chairs are comfy but just don't really fit the house (especially now we've got some handy folding chairs to augment our 4 every-day kitchen table chairs) and were bought at the same time as a dining table which has already been rehomed.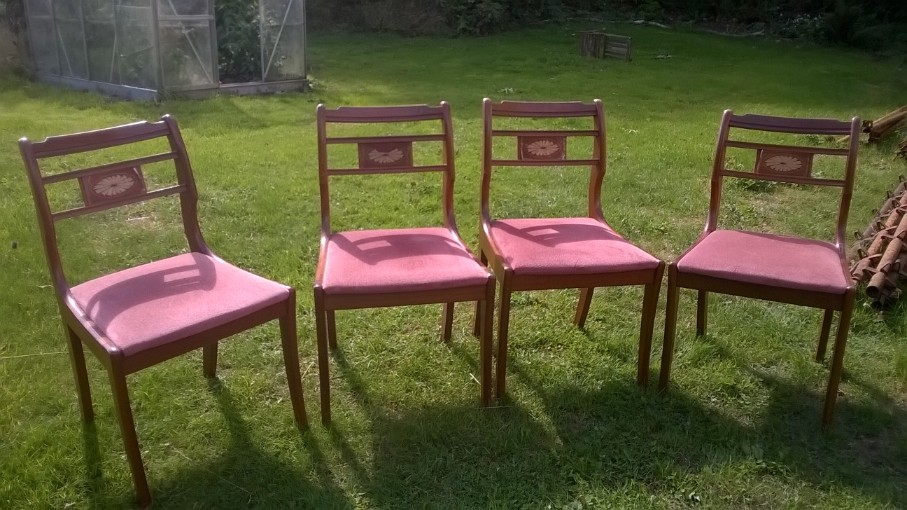 August also saw the final service at Borgue Church / Kirk before it passed into private ownership. This was the day after the Borgue Show which meant the church was still able to be used for the show which was great. The Kirk as a building isn't going anywhere (obviously) but it's future use remains to be seen. I met one of the new owners and got more of a sense of the job ahead for them and wish them all the best with it.