September started with two more WWOOFers – this time two women from Denmark. And, again, I totally failed to get photographic evidence of their existence. But they did some great work – shifting about half a wood-shed-worth of ash from the Old Veg Garden up to Wood Shed Land along with getting stuck in to washing, sanding and painting the hallway woodwork. So, that all happened – there just ain't no photos of it…
Ah! Except for this one: Chris found some seeds while prepping one of the cupboards for painting. I think his words went along the lines of "do you think they're still viable…?"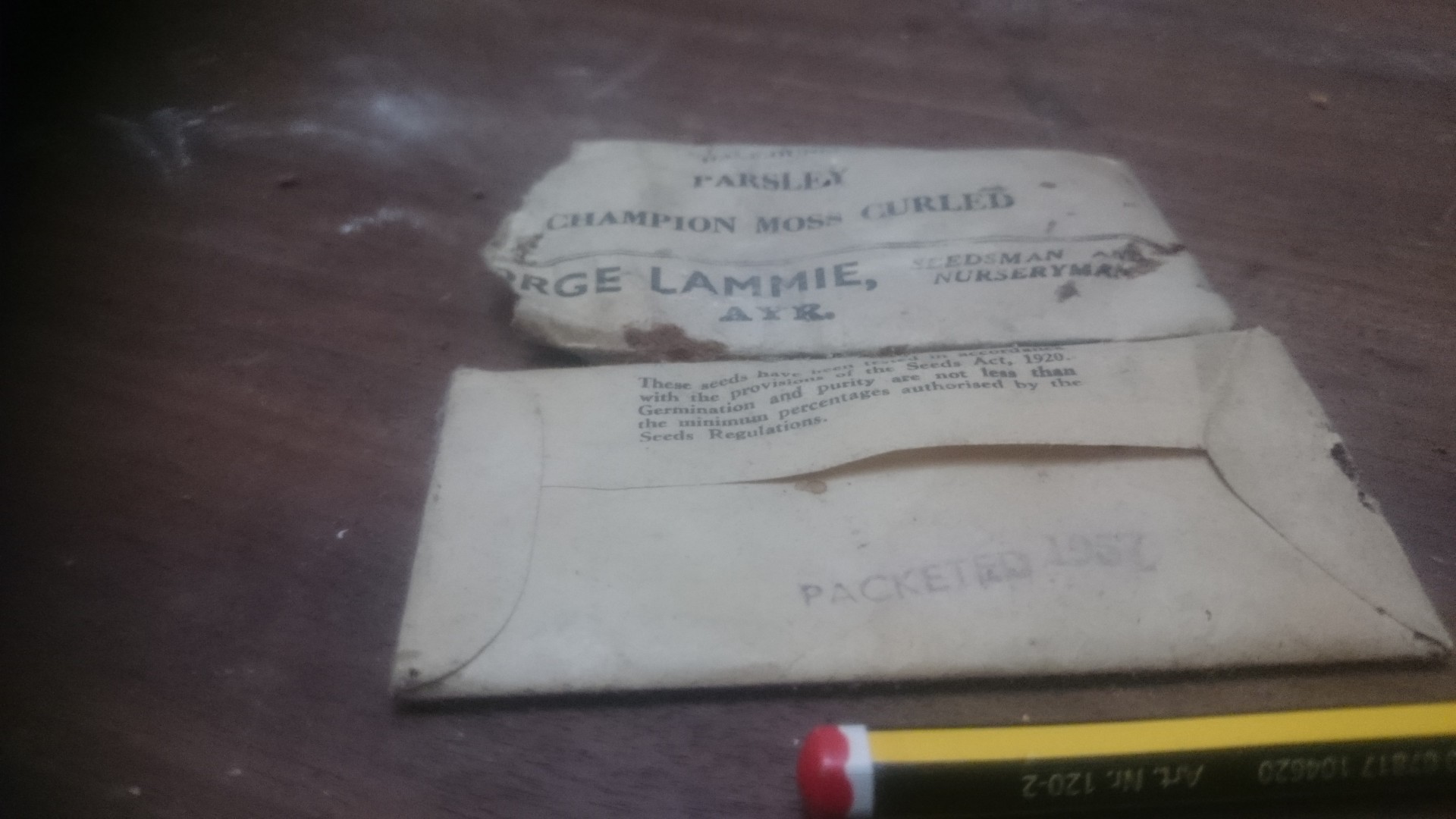 September saw me shocking the two Shitake logs I was given again. Unfortunately one is resolutely refusing to fruit, but the other is doing pretty well (you'll have to take my word for it – with any luck I'll actually remember to take some photos for October's entry). This is done by immersing them in water and the cattle trough that's been lurking around our land since we got here has proven to be the perfect size. I've relocated it next to the water butt (which, after the late September winds, needs re-plumbing-in as the winds took the put-in-place-but-not-amazingly-robust downpipe away) to make filling it up as painless as possible. And the watering cans? Well, turns out the connector that came on an extension hose my brother gave us does an excellent job of taking water straight from the water butt into whatever container we want to direct it into. Which is rather marvellous.
Speaking of water butts, one of Chris' sailing buddies gave us these three large plastic barrels which we're planning on using to expand our rainwater collection capacity. Not installed yet, but with any luck they'll be good to go before next Spring.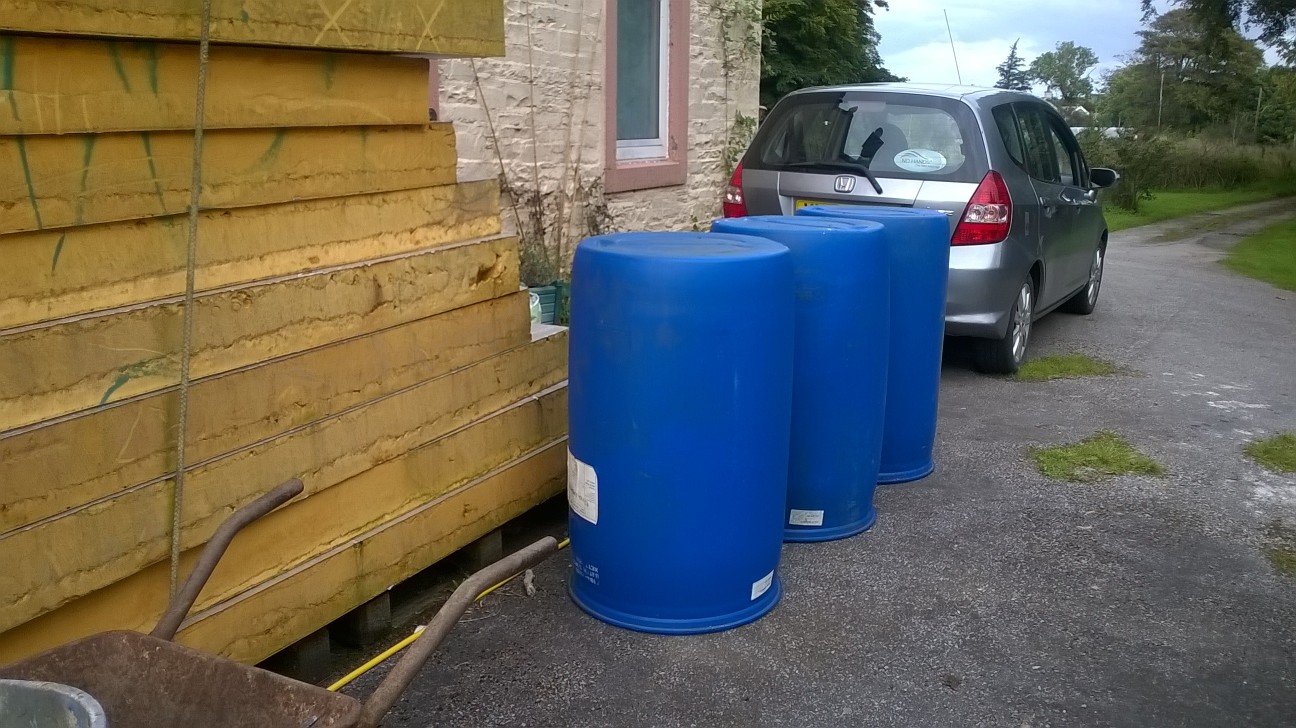 Speaking of new and exciting resources, turns out my new Honda Jazz is even more brilliant than originally anticipated. Because…it can take THREE PALLETS in the back, along with a bit of space to squeeze in other bits and pieces. It was rather exciting seeing how much I could fit in, and the answer is…lots!
And here are those lovely pallets that got rehoused from Morecambe (rehoused with permission from the folk who were otherwise just going to ditch them, I hasten to add), piled up and waiting to become future wood sheds: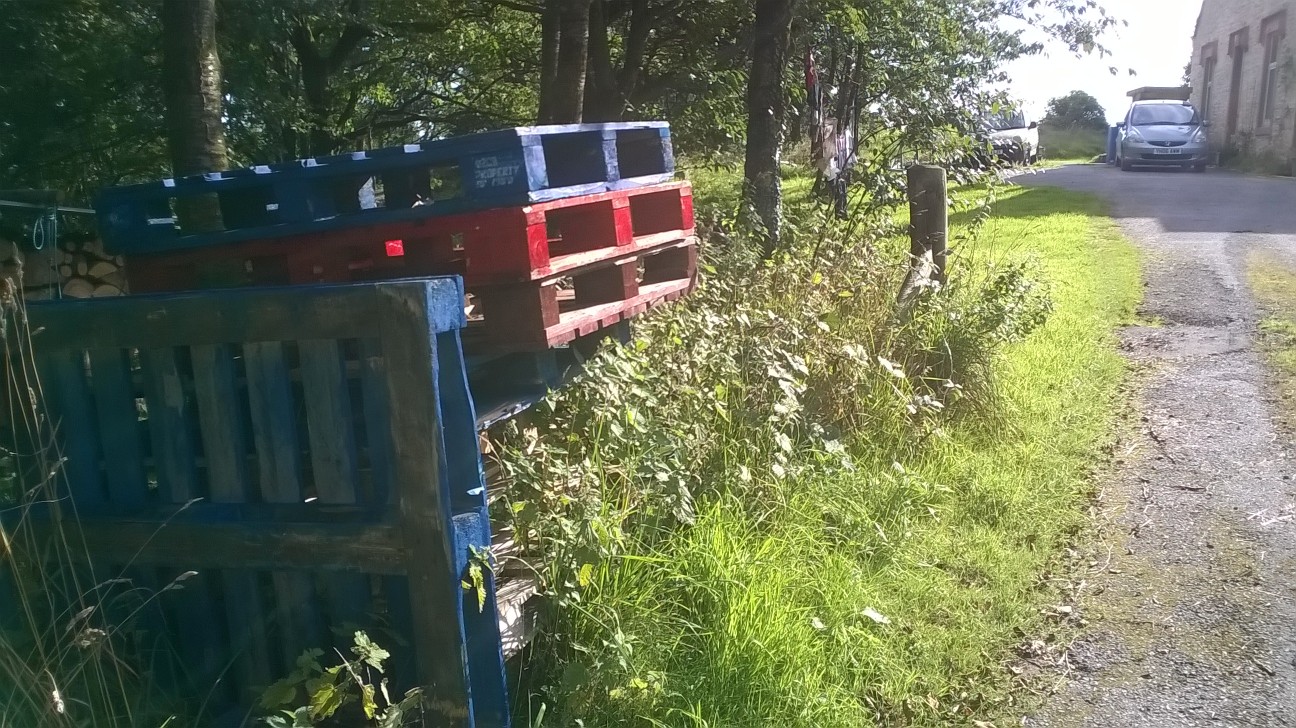 And here comes the random selection of shots from around the garden – just because they're great:
I ended up down in Morecambe more than anticipated in September, but that also meant I got to experience some gorgeous Morecambe sunsets and a brilliant mirrored installation up on Heysham Head – and bumped into a friend while I was up there. Brilliant.
Without including them all, September also saw me getting rid of a load of furniture and other bits and bobs (especially from Morecambe) which just didn't need to be in my life any more – and could be much more usefully used and appreciated by others. It led to a pretty busy morning of people popping in to pick bits up, but felt pretty good afterwards. And up in Borgue…we're using a bar of soap I've had since the days of me collecting bars of soap a looooooooooong time ago. I believe this is one my Granma (Mum's Mum) gave me.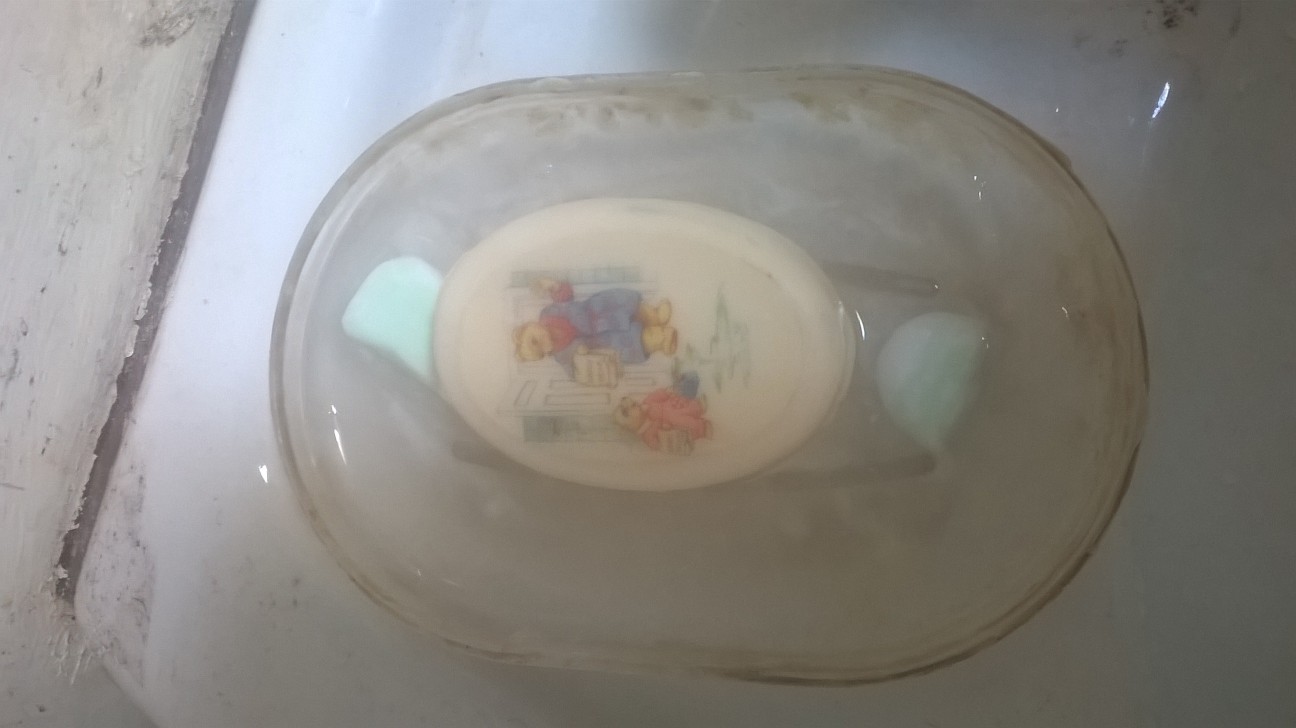 There may be more photos coming…if I manage to get them off my phone and on to the interwebs. Watch this space!