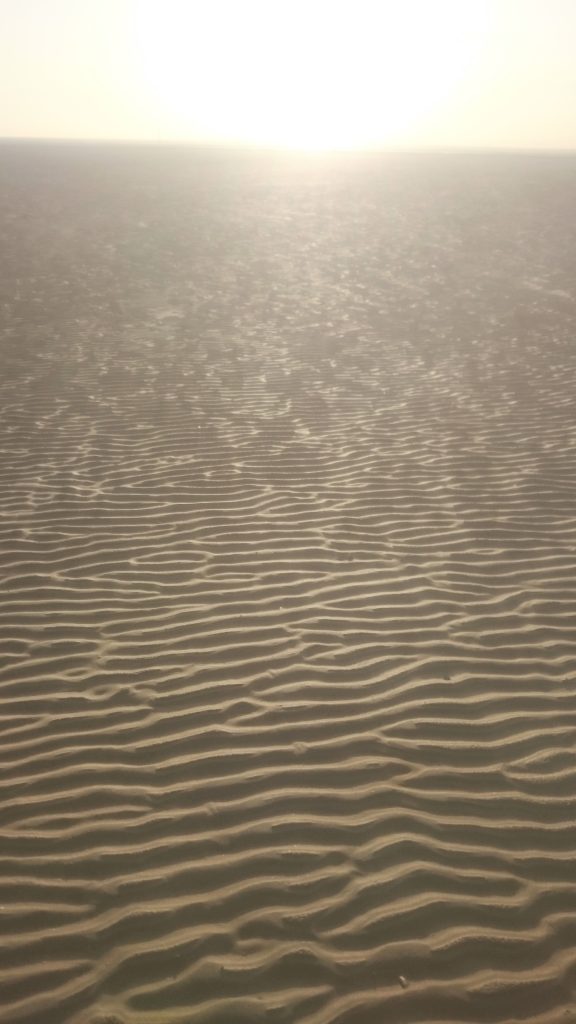 And so, almost twelve hours since "arriving", as flesh met earth I truly arrived.
I landed.
The feeling that had started as the Bay opened up ahead of me as I drove down this morning. The feeling that was so many emotions even thinking about listing them felt like it could never do the feeling as a whole justice. These feet, so weary from the day, could have walked on that sand for hours. The muddy sand. Cool and soft. Opening out as only Morecambe sands do. The sun was shining, the wind was blowing, and the delight of simply closing my eyes as I gently traversed this place I call home, trusting the expanse, trusting gravity, trusting my own body. Wow.
Today has been a whole journey in and of itself – and is the beginning of a 9-day epic taking in Morecambe, Oxfordshire, London, Leicester, Nottingham, Mansfield, Huddersfield, Leeds, Morecambe (again) and then back to my other home. As I set off this morning I was genuinely torn in a way I haven't been before: I love Galloway and I love my partner and yet today was the first time the heart wrenching of leaving that home overpowered the sheer excitement of the trip ahead of me. The joy and memories and feeding I know I'll get from face-to-face time with so many wonderful friends and family will be an invaluable tonic. But that tug, that "Oh, I'll miss YOU and THIS," that was new. And welcome in its own strange way.
I feel incredibly fortunate to get to have two homes I love so much (not even beginning to count all the places I call "home" for the nights that I spend there, being lovingly hosted by many of the aforementioned friends and family). To get to love where I am, how I am so much.
So.
Again.
Thank you, Universe.
---