I've followed a vegan diet for close to 3 decades. Because it works for me. It's a way for me to live more lightly on the planet; it reduces, even in a very small way, animal suffering in farming; and because I'm horribly squeemish – I couldn't see myself farming animals (including slaughtering and butchering them) even in "but what if you had nothing else to eat?" circumstances. My take is that if I won't do something myself, I shouldn't expect others to do it for me.
But I appreciate this approach doesn't work for everyone.
The vast majority of my loved ones eat meat, and many of them do, or have, been involved in the production process from end to end. Do I love them any less? No, I love them more for their integrity. Do they berate me for being vegan? No, in the same way I respect their choices.
Which is why I will, time and again, fly the flag for the amazing Ethical Dairy. They do dairy farming in a way I can truly get behind. Sustainably. Compassionately. As part of the local community.
Plus David & Wilma (and all of their staff I've met to date) are utterly lovely humans, too. No surprise there, then
To me what I eat has never been about the absolutes of not eating ANY animal products – that simply doesn't work, I reference yon Arctic… – but about reducing and ultimately eliminating unnecessary suffering in the process.
The Ethical Dairy do this. Nuff said.
'Cept: whoop whoop for their latest news! (See below)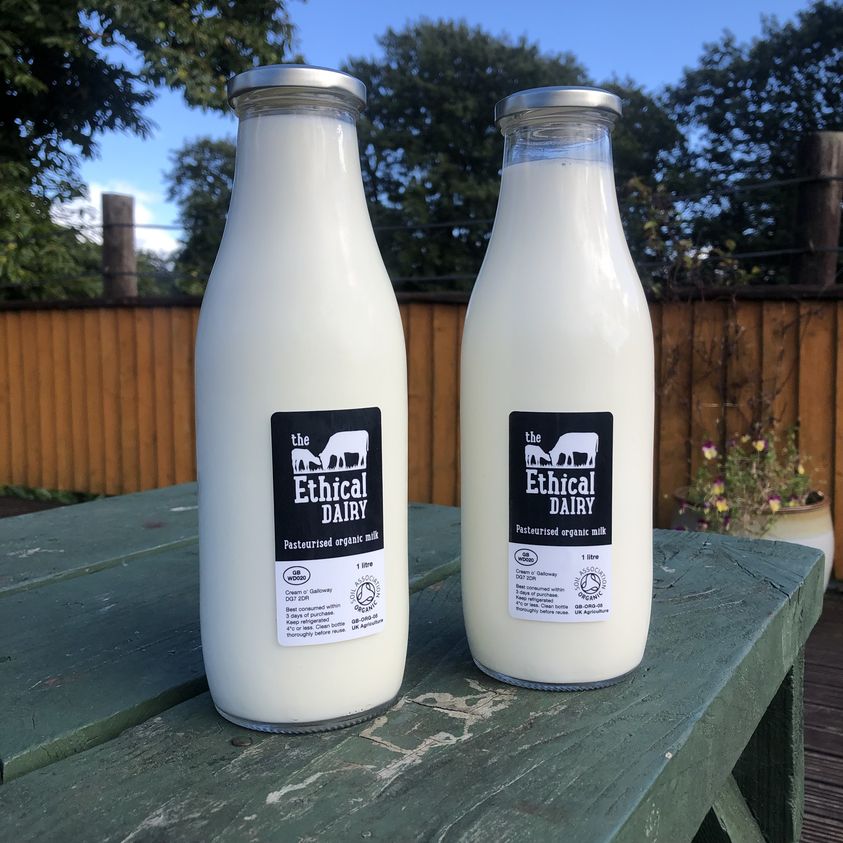 COLLECTION ONLY
Fresh milk from our farm will be available for collection at Cream o' Galloway visitor centre from tomorrow (Wednesday) on a weekly basis.£1.50 per litre.
Milk will be available from 2pm each Wednesday, through till Sunday each week. Bring your own 1litre bottle, or purchase one of our re-usable, twist-top, glass bottles for 80 pence.
This is whole, pasteurised, non-homogenised, organic, cow-with-calf milk from our farm.
Sorry, we are unable to courier fresh milk, so a reminder that milk is collection only.
Find us at Cream o' Galloway, Rainton Farm, Nr Gatehouse of Fleet, DG7 2DR.We hope to see you soon!