Turns out I took a LOT of photos in April – which in no small part was courtesy of lockdown meaning I was at Katrine Bank significantly more than I'd anticipated. I've slimmed down the selection – a bit – but be warned, there's still quite a few! Because, oh my: that sunshine!
Where to start? Well, my favourite place: DADDODILS! (not a typo)
April also saw me set up The Tigger Nest down in the OVG – I do love the OVG and lockdown (plus ridiculously amazing weather) saw me spending a chunk more time down there.
The picnic bench in the current vegetable garden got plenty of use.
And apparently I was having a lot of fun taking photos of food (the trio of dishes includes me having a "vegan breakfast pack" – not a fan of black pudding even when it's vegan).
More missives for posties…
Also plenty of planting…this little lot are the prep and "finished product" for a new row of yellow raspberries.
The labyrinth lives on and continues to bring me a lot of joy.
In April I also arranged to go into Borgue church – which at that point, had Covid not hit, I'd have bought. As the year wore on I decided against completing the purchase (alas – but it was the right decision) but I will always be grateful for that hour or so I got pottering around inside the church taking photos, pondering possibilities.
The graveyard remains a wonderful space to "escape" to – it's funny, but with 5 acres of land I really do notice a difference when I'm on our land and not – and I have spent many evenings, in particular, up there, looking out over the rolling land of Borgue.
Plenty of growings, as you'd expect: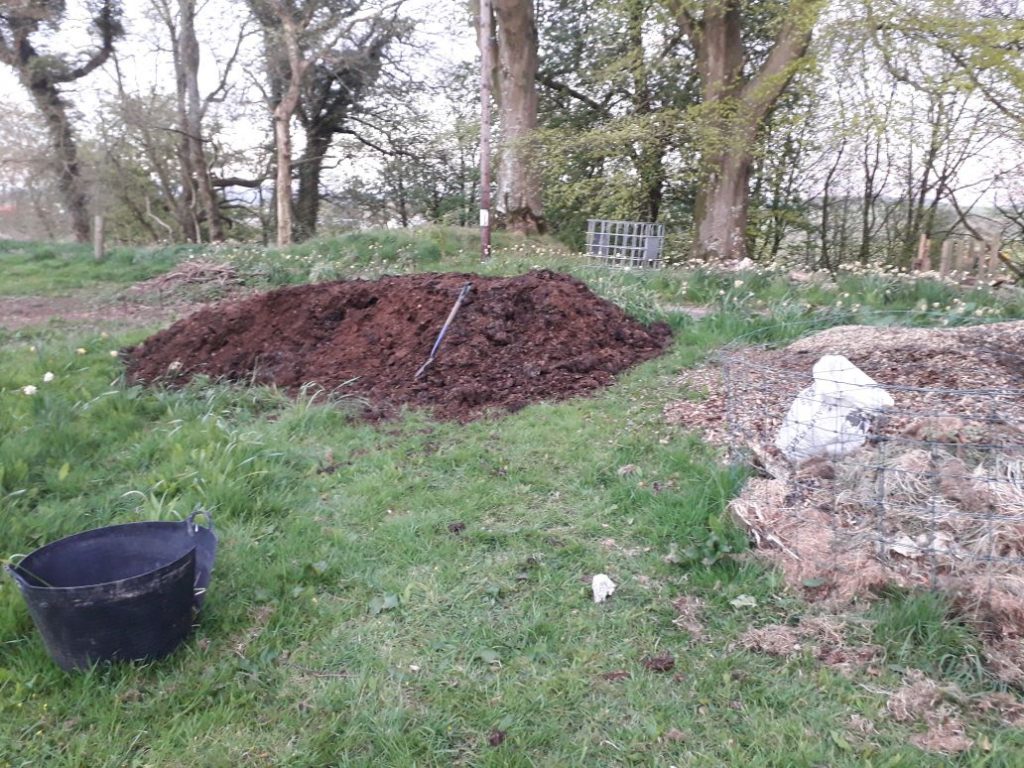 I was getting out on my bike here and there – Carrick remains one of my favourite beaches ever and the landscapes are just lush.
Nothing quite like needing to take your car to the mechanic during lockdown (went very smoothly, though).
We acquired some more trees – which meant more tree planting was in order.
And, well: The Land. PHWOAH.
Finally, a couple of oddments.